This week, Kieran is taking us through the key updates in the world of DPM, from TikTok's new battle against misinformation and Snapchat's ideas for advertising in augmented reality.
THE DPM WEEKLY NEWS UPDATE: TACKLING MISINFORMATION AND KEY PRIVACY UPDATES
Kieran here with this week's DPM news update! I'm bringing you the biggest stories in the world of paid media and letting you know how we'll be using them at ClickThrough HQ.
As is tradition, we like to start things off with a fun fact that's got us talking this week. This time it's the story of how a man once ate an entire airplane. 🛫
In 1978, a French man named Michel Lotito began an unusual endeavour: He started eating a Cessna 150 airplane. Lotito developed an unusual tolerance for eating dangerous objects when he was nine-years-old due to a condition known as pica, which leads to an appetite for non-nutritive items. It took him two years to complete his metal-filled meal—he finished consuming the last of the airplane in 1980.
More power to him, but I think I'll be sticking with crisps...
Snapchat publishes new report as AR possibilities emerge
AR first came to many people's attention with the dawn of Pokemon Go a few years back, however, augmented reality is set to become an increasingly big focus in advertising content over the next few years.
With the biggest tech names investing in AR, tools, devices and AR wearables are likely to soon be hitting consumer markets, opening up new ad capabilities to media owners. The king of AR, Snapchat, are hoping to remain a key player in the world of augmented reality, and have published a new report on how the once sci-fi tech could evolve in the imminent future.
TikTok launch #FactCheckYourFeed to increase critical thinking on digital platforms
In the wake of #fakenews and questionable 'facts' shared online, social platforms are under increasing pressure to take steps to help improve digital literacy and prevent the spread of misinformation.
This week, TikTok have launched #FactCheckYourFeed, to help equip their own users with the critical thinking and analytical skills needed to sort the #FakeNews from the facts. They aim to help TikTok users "critically engage with content, navigate our platform safely and guard themselves against potential harms." with the overarching goal to be a platform of truth and honesty. As part of the initiative, TikTok have got a range of their best creators on board to help teach skills and highlight what their followers should be looking for when engaging with news stories and information online.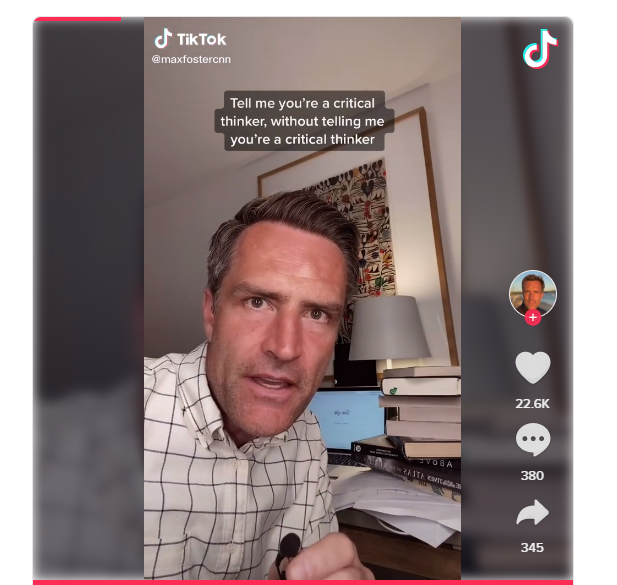 Google Ads release privacy-focused changes for analytics, tag manager and enhanced conversions
Finally, some news from one of our departments most-used tools - Google Ads. This week, Google have announced new changes for their Ads, Tag Manager and Enhanced Conversions tools that are focused primarily on preserving user data while maintaining search marketers' ability to improve and adjust their campaigns with user behaviour information.
These changes include;
Machine learning being extended to behaviour reports within Google Analytics
Adjust consent mode being added within Tag Manager
Enhanced conversions designed to help preserve measurement instead of using cookies
We've spoken a lot about the cookieless future and what this means for advertisers, so we're expecting features like these to be regularly released as we get used to cookieless advertising.



That's all from the DPM update this week. If you'd like to chat with us about any of this week's update, you can get in touch.