Zoe Adkins runs through this month's Web Dev Roundup, including the arrival of AMP's on WordPress sites, global statistics on the developer community, and updates to Google Material design.
WordPress Sites Now Supporting AMPs
The arrival of Accelerated Mobile Pages (AMPs) within the search results has enabled users to access content quicker via faster loading pages on mobile devices. Web development corporation, Automattic, Inc., now support the feature on all WordPress platforms.
Any website on WordPress.com therefore now automatically supports AMP, while self-hosted WordPress websites will require the installation of a plug in in order to enable them.
The implementation of AMPs will enable supported pages to load up to four times faster than normal web pages.
Stack Overflow Survey Provides Most Extensive Developer Insight Ever Conducted
A 2016 survey conducted by Stack Overflow attempted to provide the most in-depth research ever conducted on the developer community around the globe. Information on geography, occupation, age, experience, gender and more were compiled to provide an extensive overview on the growing community.
Statistics show that:
The survey reached 0.4% of all the developers on earth, of which there are an estimated 15 million professionals.
JavaScript is the most commonly used programming language, with 85.3% of developers using it.
The most common age bracket is those aged 25-29, accounting for 28.4% of the community. 7.1% are under 20, and 0.8% are over 60.
The United States has the oldest average age at 32.
92.8% of developers across the globe are men, while 5.8% are women.
69.1% of developers consider themselves self-taught
The Latest Updates on Google Material Design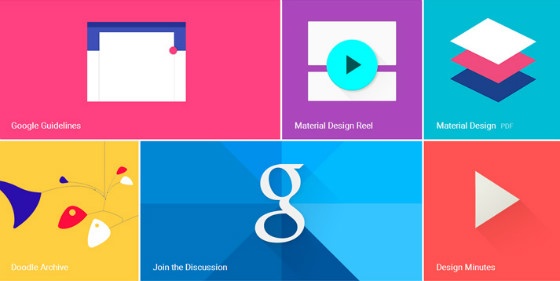 Google's March update for material design spec – released in conjunction with Pi Day (14 March) – included updates to both bottom navigation bars and split screens. The bottom navigation bar on mobile will now allow switching between top-level views, for quick and clean navigation, while new split screen functionality allows two activities to be displayed at once.
Displaying password input on text fields and expanded accessibility guidance have also been updated.
More Web Dev News and Advice
For more digital updates, read this week's SEO News Roundup: Is a Google Update Underway?
Learn How to Brief a Web Design Agency. Download our free eBook detailing the best ways to approach your new web development agency.
Visit our Web Design and Development page to see how our web development services can help you.