Amazon as a brand-building platform? Lewis Jewsbury explores how brands can flourish on the world's biggest marketplace.
Amazon as a brand awareness platform? Time to rethink the biggest ecommerce opportunity
Amazon is fast growing and dominates online shopping, covering a wide variety of product categories. Online brand shopping is fuelling the growth of Amazon who are now in over 12 countries worldwide. Amazon's strategy is to focus on brand as a key selling point to get shoppers shopping on their platform. Unlike eBay where anyone can sell anything – Amazon has stringent brand guidelines and procedures that must be followed. This keeps Amazon's seller platform healthy and reduces the amount of fake replicated products. Brand is the key to success when it comes to selling on the Amazon platform.
Being a brand on Amazon means you have gone through the Amazon Brand Registry process, which links your brand name with your seller account. Once this is done you have access to new features that allow you to grow your brand. Sellers have seen exceptional success with Amazon's free Brand Registry programme. Amazon Sponsored Brands allows you to advertise your products through a storefront and allows you to set up advertising campaigns with keywords associated with your product. Once set up they are linked to your storefront and when your ad is clicked the customer will land on your storefront and shown the product and the rest of your product range. This is great to grow your brand presence and introduce new customers to your other products.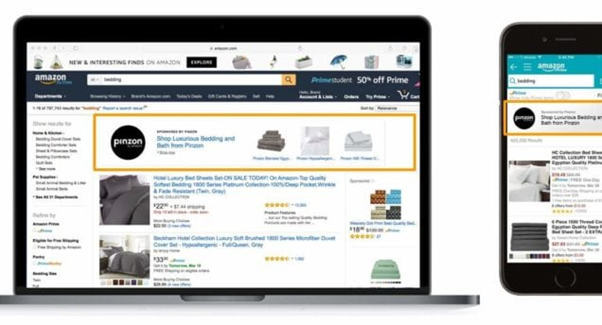 An Amazon storefront is a website inside of Amazon, that has all your products in one place. The storefront is comprised of a navigation bar, home page, header, and your business logo - a basic version of your website. In the backend, you will see plenty of widgets that can be add to various sections of your storefront.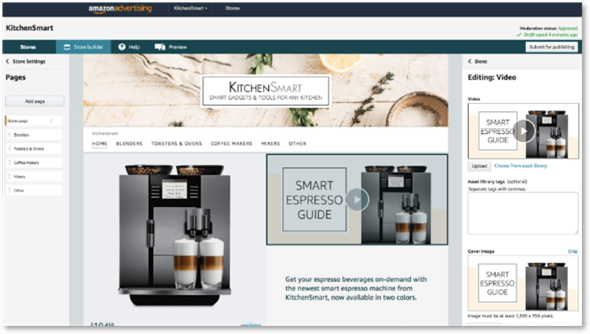 Then there are your custom widgets you can add your banners, Amazon products, and video content all of which is linked up with internal links. You cannot add any external links as this is against Amazons TOS. You can also add text in their pre-determined text boxes, but you cannot change the font, text colour, or size, although you can add a text image. Another widget is the video which is a great way to promote everything your brand has to offer without having all that text! Navigation also allows you to add all your product categories in an easy to follow format making it easier for customers to discover your product range. If you use this, try to replicate your brand colours, fonts, imagery, feel, and style to ensure brand consistency.
Having your brand on Amazon allows you to grow brand presence. In addition to all this, you will receive a unique amazon URL that can be shared across external social media sides to generate further traffic. The link format is as show amazon.com/yourbrand and is unique to your registered brand. Like Google Analytics you have access to information on visitor count, pages viewed, and store revenue. However, it's not as advanced as GA but Amazon is investing heavily in making improvements.
The introduction of Sponsored Brands Video and Sponsored Display Targeting has allowed advertisers to increase their targeting to attract potential new customers to their products. With Sponsored Brands Video advertisers can now present a 30-second video advertisement to shoppers in search results. In the US this has seen great results but here in the UK it's so new much of the data you'd normally see isn't there although it will improve.
Before launching Sponsored Brand Video Amazon released their display targeting which allows advertisers to target competitor products and certain categories. The ad placements are shown in category search and on product detail pages. Currently, CPCs are incredibly high like sponsored video, but as we see further updates to this targeting option, there should be greater features to reduce CPCs and overspend.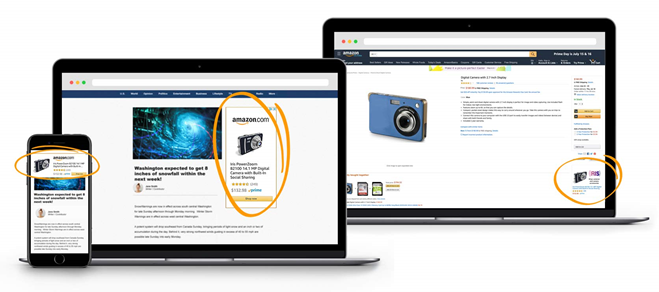 Your Amazon product detail page is important and it is worth investing your time to improve your product detail pages, filling in all five bullet points, product title, product description, and gallery images. A few top tips include having a good keyword strategy, six good gallery images with a mixture of product photography and lifestyle images. Product keywords should be associated with what customers are searching for on Amazon these can be found in various ways, through Amazon search results directly or using external Amazon programmes which gather data from Amazon APIs.
Once you have researched all your keywords, implement your strategy through your product detail page. Add your keywords in the best positions, such as the product title, bullet points, product description, and in the back end search term field. If this is done correctly you should be able to increase your organic ranking and sell more.
Getting onto page 1 of the search results on Amazon is vital for your success. Product imagery should reflect your brand and it is important you fill in all six gallery images more shoppers are looking at the gallery images before reading the bullet points. Focus on infographic imagery highlighting key features of your product and why yours is better than the competition. Also, add lifestyle shots, which is a great way to show your product in everyday life. Ensuring a good solid set of gallery images will help increase your conversion rate and prevent shoppers from diverting to competitor listings.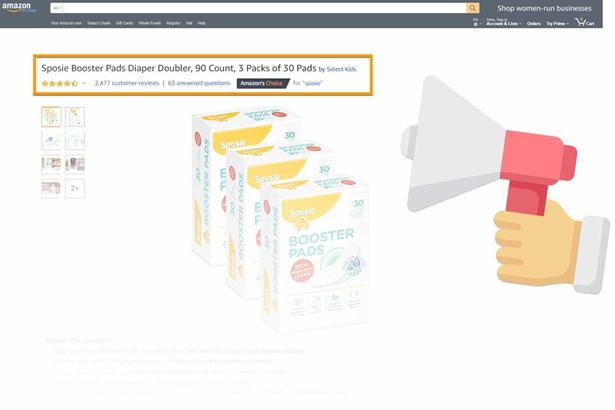 In doing all of these activities you are guaranteeing your brand success on Amazon, the leading e-commerce platform worldwide.
This article appears in the 2021 Digital Marketer's Playbook, a new, free 96-page guide in which ClickThrough's marketing experts share their thoughts on how to create a flexible marketing strategy for 2021. Get Your Free Copy Here.
Lewis is the co-author of ClickThrough's latest Amazon eBook - How To Create The Perfect Amazon Product Page.