What are the latest news stories from the world of international marketing? From advertising free delivery options to the effectiveness of nostalgia marketing, read more.
International Marketing News: The Secret Behind the Success of Nostalgia Marketing
What's new, important and interesting in international marketing? This week we look at how free delivery can be promoted effectively, companies leveraging nostalgia marketing during times of crisis, suggestions on planning for the US 2021 holiday season, Australia's efforts to protect new publishers from global tech companies, and why EU financial services companies are investing in locating in the UK.
HOW TO MESSAGE FREE DELIVERY
Econsultancy provide 15 examples of innovative ways to promote free delivery:
Next offers time-bound free delivery through encouraging customers to add another item or more to their order within 30 minutes.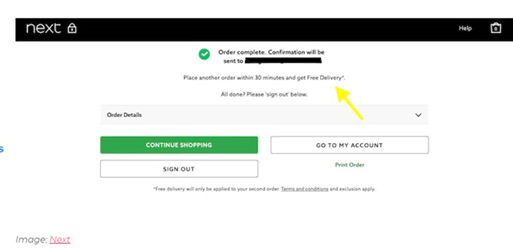 Subscription services are a popular option to promote free delivery. For example, ASOS offer a delivery subscription for people to pay a monthly fee for unlimited free delivery to encourage people to purchase more regularly.
Sweaty Betty covers all options and offer their customers not one, but three free delivery options.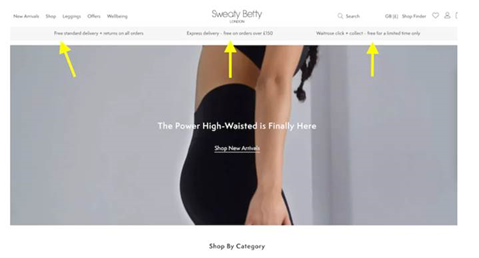 Pets At Home is completely transparent about its delivery service and sets expectations by pre-advising on delivery times.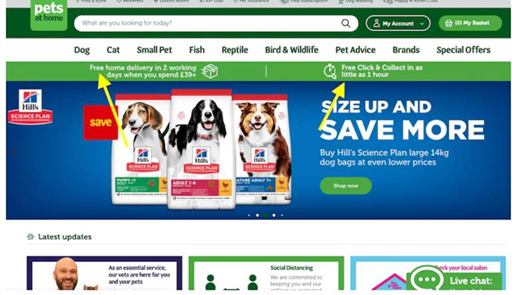 J Crew use free delivery to expand their customer database through requesting account sign in to get free delivery, and to join its member programme to get free shipping all year round.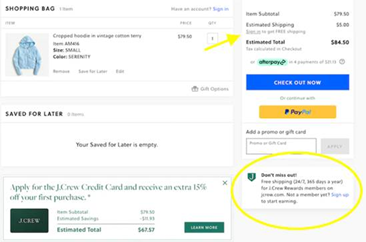 WILL NOSTALGIA MARKETING PIP NOVELTY TO THE POST?
eMarketer outline how the desire for a return to normality could pave the way for nostalgia marketing, as the novelty of new digital products and platforms emerging over lockdown starts to wear thin.
Nostalgia saw its heyday post 9/11, during the great recession and amid the pandemic as evidenced at the Superbowl, where Frito-Lay brought Mindy Kaling, Jimmy Kimmel and Matthew McConaughey on board to reintroduce the 1990s Doritos 3D Crunch.

71% of Americans surveyed by OnePoll have been playing video games more over the course of the pandemic, and one in three have returned to classic video games from their childhood. This is reflective of being a natural coping mechanism to wish to think about happier times to find comfort in experiences that will take them back to happier times in the past.

The evidential quest for nostalgia poses the question as to whether new technological developments like 5G and Virtual Reality will struggle to find their place in the immediate future amid a heavy decline in disposable income during the recession. However, there is no data to indicate that a rise in one will lead to a fall in the other.
HOW CAN RETAILERS EFFECTIVELY PREPARE FOR THE 2021 HOLIDAY SEASON?
eMarketer provides insights into preparation retailers can make to strive for strong performance post-holiday period in 2021.
Following a better-than-expected post 2020 US holiday season, eMarketer have forecasted a rise in holiday ecommerce sales of 11.3% to $206.88 billion in 2021.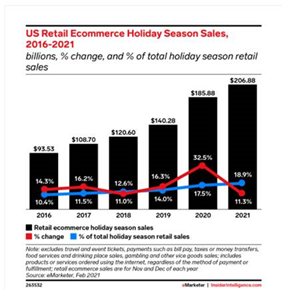 Three key factors to consider in order to increase holiday season sales include:
Preparing for an economy that could either be fruitful or a struggle amid government unemployment benefits on one hand, and job losses and business losses on the other.
Prime Day. Will Amazon switch back to previous July timings or stick with mid-October? The best advice here is to be prepared for both eventualities and keep budgets flexible.
Opening stores for Thanksgiving. Many retailers have become locked in a cycle of unprofitability by opening their doors on Thursday for customers, so keen for bargains that they headed in store early to be sat at the front of the queue for discounts. State wide store closures during 2020 have broken this cycle, offering retailers the opportunity to revert back to keeping stores closed on Thanksgiving Day.
THE LATEST UPDATE ON THE CHALLENGES AUSTRALIA IS PUTTING TO GOOGLE AND FACEBOOK
AP News bravely navigates through the Australia, Google and Facebook contentions to get to the crux of each party's stance on the current news utilisation debate.
Global news outlets have historically felt that their content is being exploited digitally by tech giants. Australia has pushed back on this, implementing a law that will require Google and Facebook pay to link advertising to news reports.
Google has agreed deals with Rupert Murdoch's News Corp and Seven West Media

while Facebook has blocked Australian users.

France led the way with pressuring Google to pay for news content, with deals agreed in 2019 with may news publishers like Le Monde and l'Obs and the US followed suit agreeing a deal with Facebook to use content from The Wall Street Journal, The Washington Post and USA Today.
Australia is championing the idea that search and social platforms should share advertising revenue connected to news reports and magazine articles by proposing a law that will determine price to ensure publishers can negotiate with global internet companies over content usage.

The objective behind the new law is to ensure that revenue generated from this initiative is reinvested back into gathering more content to feature on online news publishers sites.
THE UK IS BECOMING AN ATTRACTIVE LOCATION FOR INTERNATIONAL FINANCIAL FIRMS
The Institute of Export & International Trade report on the desirability of the UK as a new base for European Financial companies post Brexit.
The BBC

report that 1,500 money managers, payment firms and insurers have placed applications to set up and continue operating in the UK, with 1,000 of these companies never having operated in the UK previously.

So, what has created the impetus for these companies to move to the UK? Firstly, EU services companies will not be able to market their services in the same way they have done previously and will have to apply to join the Temporary Permission Regime (TPR) before applying for full UK authorisation of their operations over the next 3 years.

Secondly

Politico

have indicated that companies investing in countries in the EU where they do not trust the courts of arbitration, may have better protection if they are located in the UK.

The Daily Telegraph

reported that some British tech companies generated more revenue in 2020 than the previous year and the rest of Europe combined. This has already encouraged Lithuanian tech company Ondato to relocate to the UK where they have better transport links.
If you want to discuss any of the stories included in this week's international marketing roundup, book in a conversation with us today.