Ian Boyden spills the beans on seven secret e-commerce tactics that your competitors are using right now, and how to get your business running laps around them in no time at all.
Secret #1 - Mobile Focus
Some AdWords accounts still aren't taking the concept of mobile seriously.
But… your competitors certainly are!
To ensure you don't keep falling into the trap of relying solely on desktop, you can take the following measures:
Factor in cross-device conversion when planning device bidding – mobile conversion rates will look a lot healthier if you do this!

Consider how mobile can drive more phone calls or in-store visits to increase footfall

Implement email data capture or remarketing into your strategies – mobile users are most likely to be in the research phase, meaning you can try and encourage them to visit/return from the off

Make sure you have device bid modifiers at ad group level – some keywords perform differently depending on device type, and bid modifiers at campaign level won't suffice

Consider mobile-only ads – ad copy can look poor if description lines and sitelinks are truncating
Secret #2 - Chase Clicks
Ever noticed how your competitors push their bids on different days of the week to you?
This could be due to the way they phase their budget – in correlation to when consumers are conducting searches rather than when they complete transactions.
For example, many consumers conduct online research in the evenings and on weekends (out of working hours), but conversion rates can be low. This naturally drives advertisers to pull back on their spend (usually through mobile – see above!) and push their spend on the days that harvest the most conversions.
At ClickThrough, our motto is to chase the traffic. We have noticed lower CPCs and better return on ad spend from abiding by this rule, as it makes sure ads are always showing when consumers are conducting research.
Secret #3 - Omnichannel Optimisation
Do you manage your digital strategy in cohesion with your offline strategy? Doing this allows you to tailor your campaigns accordingly and produce and review more granular reports.
If you have a prominent high street presence, you need to consider the impact your paid search activity can have on footfall statistics. By reviewing this, you may find your ROI is higher than you originally anticipated.
Your competitors are probably already doing this. That's why they can justify a much larger PPC budget. Always make sure you've got Google Shop Visit Conversions enabled.
One final point on the omnichannel tactic – set up local inventory shopping campaigns. These are easy to implement, and let you push your products based on the bricks-and-mortar stock availability.
Note: this type of campaign is known to work really well on mobile. For more information on how we can help you implement campaigns that drive conversions both online and offline, get in touch with our team of Paid Search experts.
Secret #4 - Don't Neglect Shopping!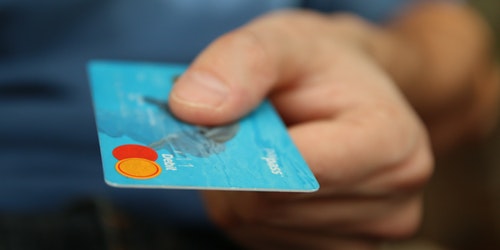 Always invest in feed optimisation. If you find your shopping spend is dropping behind your text ad spend, it could be that your competitors are optimising their feeds to better improve their chances of showing for the most popular search terms.
To find out more about the feed optimisation services we can deploy in your business, why not give us a call? We'd be happy to chat about your strategy.
Make sure the correct products are showing for their correlating search terms – if you aren't reviewing this on a regular basis, you need to start doing so! Expose your bestsellers as much as you can!
At ClickThrough, we've just started using AdWords scripts to enable us to split out Shopping Campaigns depending on whether search queries are brand or non-brand. Ultimately this helps us make sure we drive new users via the route of shopping, rather than simply relying on brand.
A final note on shopping - Google's Showcase Ads feature is now out of Beta and we are seeing some truly great results, especially on broad and upper funnel searches!
Secret #5 - More Ad Testing
Historically, ad tests were tedious, laborious and fairly tricky.
Now we have access to Google's Ad Variation tool, which allows us to create multiple versions of an ad for a product that is based on the exact same bunch of keywords. This is a great way for us to test which message text works the best, enabling us to deliver results.
Since using the Ad Variation tool, we have witnessed strong uplifts in CTRs simply by making small tweaks to ad copy.
Your competitors may or may not be doing this. If they are, beat them to the punch with compelling copy that urges your customers to take action, but also perfectly describes the product or service you're selling.
Secret #6 - Quicker Keyword Expansion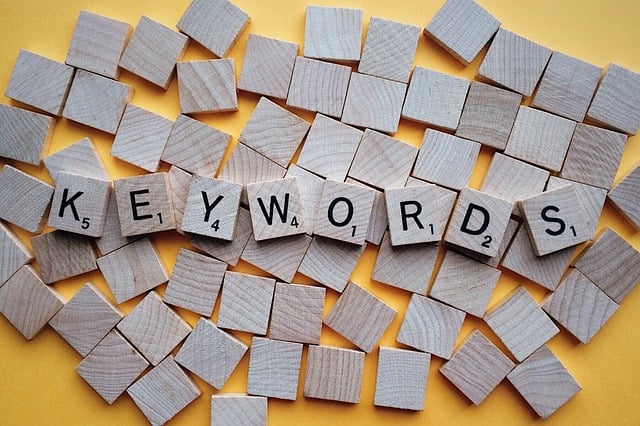 As an agency, we've been working hard behind the scenes to develop our keyword expansion methods, so we can deliver sound strategies for our clients to get miles ahead of their competitors.
But what's the best way to improve on things like Quality Score and CPCs?
Have as many exact match keywords in your account as technically possible. Don't neglect this idea – your competitors are doing it, so don't purposely lose out!
Secret #7 - Algorithmic Bidding
There's not much point in having top-of-the-line keyword lists, ad copy, landing pages and account structures if you're still stuck in the dark ages of manual bidding.
For the last five years we have partnered with Kenshoo, a bid management platform, and we've seen some truly remarkable results due to their algorithmic bidding. For more information on the results this drove, check out the following case studies:
Your competitors have more than likely invested in similar technology. If you haven't already, get in touch and we'll get you up to speed and beating the competition in no time.