James Allen brings you the latest in social media marketing news and advice, including Facebook's organic reach shortfall, Snapchat's increase in ad frequency, the release of Twitter Moments, and more.
Facebook Publisher Pages Fall Short Of Organic Reach Target
Facebook publishers' organic reach has been decreasing throughout 2016 and is currently failing to show any signs of improvement. The amount of people seeing posts made by publishers' accounts has halved since the beginning of the year.
Recent statistics reveal that between January and July 2016, Facebook publishers saw a 52% drop in the organic reach of their posts.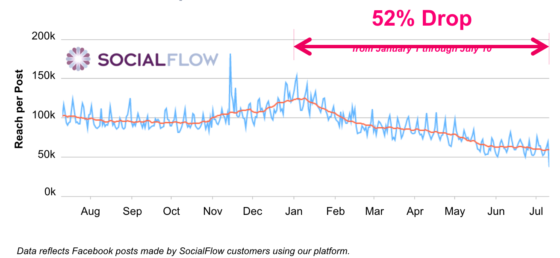 Frequent changes to the Facebook News Feed algorithm mean that publishers' organic reach can increase or decrease depending upon how relevant Facebook deems their content to be to its users and their interests. The quality of that content can also have an impact upon how frequently and prominently it appears in users' feeds.
Twitter Makes Moments Global
Twitter debuted 'Moments' in October 2015, and since then, certain publishers and advertisers have had the ability to create Moments – a video format similar to Snapchat's that is often connected to an event or a topic. Users can subscribe to a subject to see more Moments on the topic from other publishers. In August 2016, Twitter made its Moments feature available to everyone.
Snapchat Claims to Have Increased Amount of Ads
In June 2016, Snapchat announced they would be doubling the amount of adverts on their social media platform.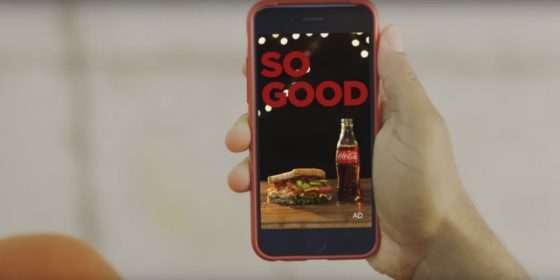 Snapchat has seen a huge increase in popularity since its initial release, growing to receive 10 billion daily video views. Due to its huge popularity, Snapchat decided they would be increasing the amount of adverts showcased on the platform. The adverts on Snapchat were originally available only to selected advertisers, but that base has spread, allowing more brands to advertise.
Snapchat plans to continue building its ad platform, adding new slots for advertisers and continuing to show frequent adverts on their platform. The expanded access to advertising for a wider range of brands forms part of the social media network's plans to make $300-350 billion (£231bn - £269bn) from their ad revenue by the end of 2016.
Facebook Adds New Video Metrics
On 10 August 2016, Facebook released a tool that shows video publishers a range of metrics to give insight into the performance of their live videos.
The new metrics the tool has to offer include:
Audience Demographics – publishers can see the age, gender, and geographic location of viewers.
Engagement – Facebook will give the total volume of reactions, comments and shares each video gained.
Sharing – See the breakdown of original views versus views from shares the video gained.
In addition to the new performance metric tools, Facebook has added a feature called 360 Development. This tool allows publishers to add auto focus points on 360 videos, pointing the camera at key moments in the 360 video at specific times, so that viewers get the most out of your videos.
More Social Media Marketing News and Advice
Read Last Week's Social Media Marketing News: Instagram Releases Stories Feature
Improve the performance of your social media strategy with a Social Media Audit from our experts.