Head of International Marketing Alison Booth takes us through the latest news in international marketing, ranging from mobile person to person transactions to extended reality. Find out more.
INTERNATIONAL MARKETING NEWS: MOBILE P2P TRANSACTIONS COULD REACH ONE TRILLION BY 2023
Three key players have led the way with the boom in mobile P2P transactions namely Venmo, Zelle and Cash App.
Venmo
Venmo is used more frequently by a younger audience, millennials in particular, largely for social payments. It is estimated that 778 million people in the US will be using Venmo by the end of the year making up 30% of the population. Forecasted growth highlights that users could surpass the 100 million mark by 2024.
Zelle
Zelle anticipates the growth in users to reach 48.2 million, equating to 18.5% of the population rising to 63 million by 2025. Seven of the US' largest banks including Bank of America, Wells Farho and JP Morgan Chase own the company ensuring a continuous growth of banking partnerships. Consumers mainly use the service to pay bills and make larger transactions. Small businesses also use it for paying bills, healthcare for employees and contractors.
Cash App
30% of US P2P mobile payment users use Cash App. Stored balances reached $ 2 billion by December 2020 with a large share being generated by Bitcoin revenues indicating the patform's shift to cryptocurrency.

2020 was a pivotal year for mobile P2P payments platforms paving the way to an estimated $1.152 trillion through transactions across the 3 companies by 2023.
Q1 Brings an Uplift in Retail Sales in China of 34%, with 25% Being Generated Online
Post pandemic social consumer goods sales have seen a healthy YoY increase of 34% in Q1 2021, 13% higher than March 2019. Online retail sales rose by 29%, growing by 15% in the past two years. Food, clothing and consumer goods were key contributors to the increase in sales. Online retail in 2021 is starting to look more prosperous than 2020 where sales grew by 11%.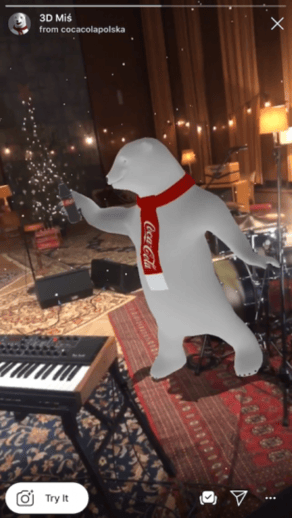 XR Moves beyond fun and games into a commercial role post-pandemic
Extended Reality (XR) technologies encompassing virtual reality (VR), augmented reality (AR) and mixed reality (MR) have escalated in their usage over the pandemic. In the US, 58.9 million people use VR each month and 98.6 million use AR.
Usage is no longer confined to playing video games and participating in AR features on social networks like virtual try-ons, virtual shopping and 360 degree travel videos. VR and AR are playing a greater role in remote working, studying and activities in the home like the facilitation of in-person training, meetings, events, health care and more.
boom in warehouse and customs intermediaries POST-BREXIT AND POST-PANDEMIC
Large UK logistics companies like Eddie Stobart, Wincanton and Xpediator are growing in the midst of post Brexit uncertainty. Xpediator has recruited 509 additional staff to support with customs clearance and is looking to acquire competitors in Czech Republic, Poland, Slovakia and Latvia.

The ever growing volume of ecommerce transactions has led to the uplift in the requirement for customs support additional warehouse space.
And that's our weekly round-up of international marketing news! If you'd like to discuss any of the news covered this week, book in a call today.