SEO Specialist, Joe Wheeler, heads up the latest news stories in the world of search engine optimisation, from exciting new Google and Bing features to the launch of a private search engine from Brave.
SEO News: Google Search Results Now Include 'Full Coverage' for News Content
This weeks SEO round-up looks into some exciting new features being rolled out on both Google and Bing, as well as the upcoming launch of a private search engine from Brave. Find out more with our snapshot of this weeks events in the world of SEO.
news content receives the 'full coverage' treatment
Originally created specifically for Google News, 'full coverage' is an AI feature that allows Google to pull together related news stories in real time to give users a complete overview of what's happening during an important and ongoing event.
Although first released in 2018, this feature's introduction into regular search results has been long anticipated.
On the blog post through which Google announced the update, they said: "With this launch, we're introducing new technology that is able to detect long-running news stories that span many days, like the Super Bowl, to many weeks or months like the COVID-19 pandemic. We then organize the Full Coverage page to help people easily find top news along with additional content like explainers and local coverage that are helpful to understanding these complex stories."
This feature is only currently available in English in the US, however, it will be rolled out to more languages and countries in coming months, so it's likely to be something we see in the UK in the near future.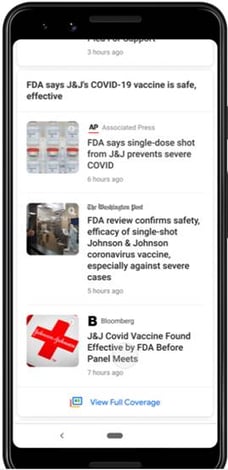 Bing rolls out immersive search interface
In an attempt to make their search engine a more "visually immersive" experience, Bing announced a number of exciting updates to core features on the platform.
Users can now expect to see a number of renewed SERP features, including infographic-style knowledge panels, expandable search carousels, a similar looking items search feature, as well as more information on local and recipe results.
When searching for a variety of terms, such as animals for example, users will now be presented with a knowledge panel on the right-hand side of the SERP that presents key information in a much more visually captivating way.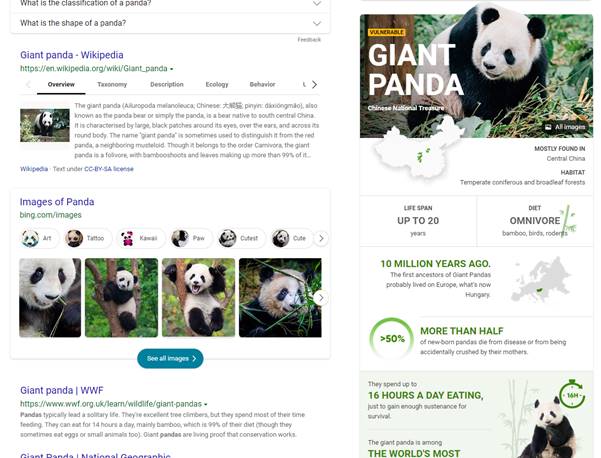 As well as this, one of the more innovative additions to the Bing Search engine is the ability to be able to highlight a section of an image result in order to find similar results.
In the example below, we have found an image of a person, highlighted the torso area and Bing is able to recommend shopping and image results that they feel are most relevant to the section of the image we've selected.
While this feature can be slightly hit and miss at times, it's still very cool and worth checking out.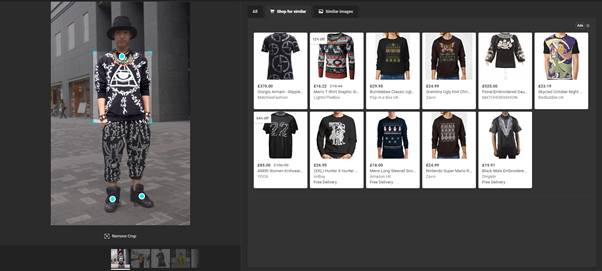 Brave close to launching their own search engine
There's good news on the cards for privacy-savvy web users. Brave, who are known for their privacy-focused web browser, look to be close to launching their own private alternative to Google.
Co-founded by ex-Mozilla CEO, Branden Eich, Brave made an announcement last week that they had acquired Tailcat. This opensource search engine will form the foundation of their upcoming addition to the search market.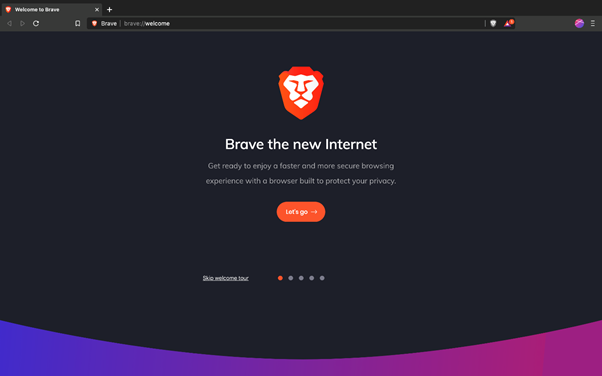 As part of this announcement, Brave outlined 7 core principles that users can expect from the search engine. These include:
Privacy

– there will be no tracking or profiling of users.
User-first

– they aim to serve users before advertising and data industries.
Choice

– there will be options for ad-free and ad-supported search.
Independent

– they will rely on contributions from the community to improve Brave search.
Transparency

– they won't be using secret methods or algorithms to bias results.
Seamless

– they aim to offer a high degree of integration between browser and search engine.
Open

– they will offer Brave Search to power other search engines.
There seems to be a growing demand for private options, with the Brave browser surging from 11M monthly users to 26M+ over the past year.
Anybody wanting to keep up to date on the progress of Brave Search can sign up to the waiting list for the latest news.
And with that, we've reached the end of our weekly SEO round-up!
If you would like to discuss any of the stories discussed in this SEO news round-up, get in touch with our experts today.