Rachel Poole and Sarah Kemp detail the latest in paid search industry news, including AdWords testing a new headline feature, paid search pulling ahead of organic for summer goods, and Facebook introducing video to Dynamic Ads.
AdWords Tests Auto Create Ad Headlines
Google AdWords has introduced a new feature to help advertisers create ad headlines for their ads. Currently being tested, the new option provides a checkbox in the ad creation page to: "create a second ad with headlines in reverse order."
For those wanting to A/B test headlines, this could be a time saver.
See Search Engine Land for screen shots and more.
Paid Search Overtakes Organic In Summer-Related Industries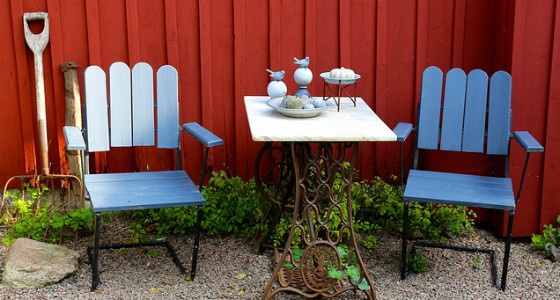 Paid search clicks have taken over organic for summer-related industries, a survey from Hitwise has revealed.
According to the market intelligence firm, paid clicks for Furniture, Appliances and Garden have overtaken organic searches in the last year. What's more, paid search clicks for DIY are also closing in, although organic continues to hold a small lead.
Hitwise believes that an increase in interest in gardening among millennials is one driving factor in the change this summer.
The Hitwise survey measured fast rising searches over four weeks ending 20 May 2017.
See Adotas for graphs and more insight.
Facebook Launches Video Dynamic Ads

Facebook has introduced video to its Dynamic Ads. Previously, the ad category could only take static images. Now, advertisers can upload a catalogue of product videos to the Facebook Ads API and get their campaigns rolling.
Ad targeting has also improved. Facebook has announced it now also lets brands place ads in front of entire households or specific people within them. This means marketers can target specific family members who may be thinking of buying a gift for someone else in the family.
See AdWeek for more on this story.
Instagram's New Native Advertising Feature
Instagram is making changes to its Native Advertising feature in order to drive transparency. Now, brands and influencers can include a callout to show that posts are sponsored, AdWeek has reported.
This means that influencers can tag brands in their posts and the brands can confirm that they have a relationship with them.
The callout will show at the top of the post, saying that the content was 'paid in partnership with…'
The feature is seen as a response to transparency issues surrounding influencers and advertising on Instagram.
More Paid Search News and Advice
Check out our previous PPC news roundup: Google AdWords Launches 'Maximise Conversions'
Discover how our paid social experts can set up, maintain and monitor your social media advertising strategy enabling you to reach your customers on a more personal level. Contact us today.