Our Group Marketing Director is giddy with excitement as ClickThrough are shortlisted for TWO major industry awards.
Not One But Two! ClickThrough and SPAR Reach The Finals of The Global Search Awards and UK Agency Awards
We're unbelievably excited to announce that ClickThrough and our client SPAR have been shortlisted for both the UK Agency Awards 2020 and the Global Search Awards 2020.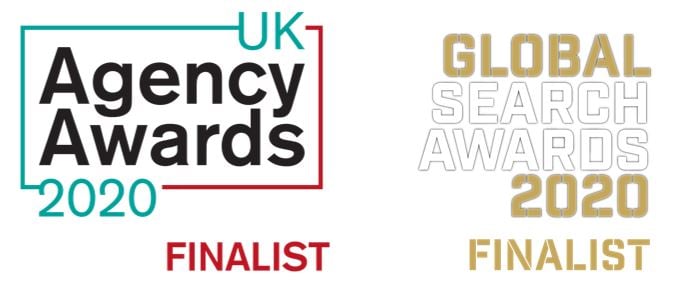 The truth is that we've not invested a lot of time on awards in the past, and these were the first two awards where we've made an effort and submitted written entries, so we couldn't be happier.
In the UK Agency Awards, SPAR and ClickThrough have a joint nomination for the Best Integrated Campaign, and in the Global Search Awards we're finalists in both the Best Use of Search - Retail/Ecommerce (SEO) and Best Use of Search - Retail/Ecommerce (PPC) categories.
The winner of the Global Search Awards will be announced in a virtual ceremony on 8th September as the planned shindig in New York is not pandemic-friendly (cue a delighted Head of Finance and devastated Account team), and we'll find out how we've fared in the UK Agency Awards in November.
A huge shout out to Lee Satchwell, Rachel Poole, Rory Tarplee, Kim Waldron and Isaan Hussain who have worked on the campaign, which included organic search, paid social, YouTube activity and display advertising. The activity resulted in significant uplift in organic page visibility and store revenue and smiles all round at ClickThrough HQ.
And of course, we'd like to say a huge thank you to our wonderful client SPAR for working with us on such an interesting campaign.
Want your digital marketing to get noticed? Let's talk!